About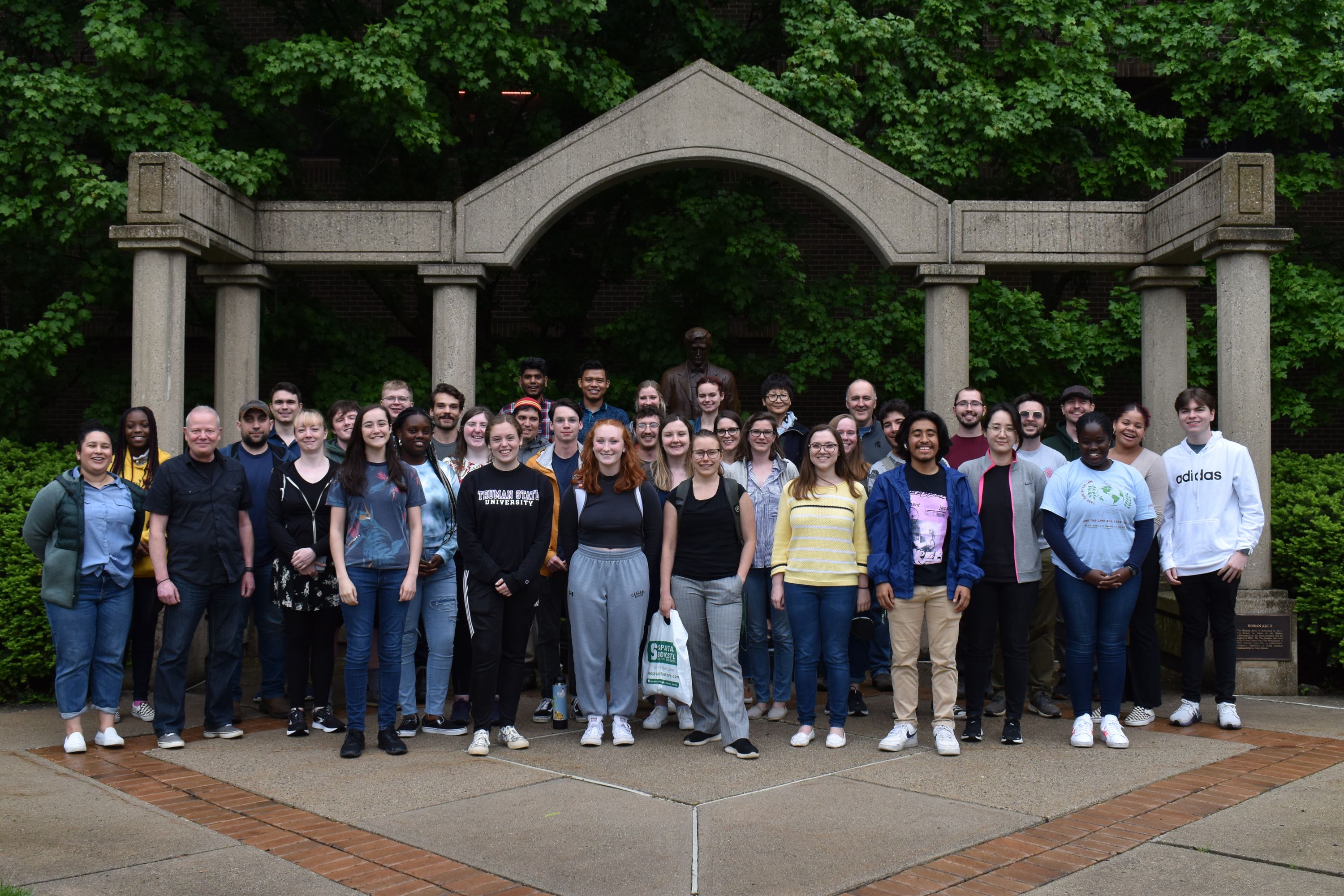 Summer 2022 participants and mentors (photo credit; By Kara Headley, 2022)
The Plant Genomics @ MSU REU program was founded in 2006 and to date, has provided high quality research experiences for almost 250 undergraduates. Our aim is to broaden participation in STEM and to provide opportunities to students who may not have easy access to the same research opportunities as those who attend large research intensive universities. Each year, we build a diverse cohort of participants at different stages of their academic careers and with varied levels of research experience who attend both two and four year institutions. Participants conduct an independent research project under the guidance of a faculty mentor and participate in professional development activities designed to improve their understanding of science and careers in STEM. We place an emphasis on improving scientific communication skills and strategic career management.
Approximately 70 percent of our alumni attend graduate school to study advanced degrees in STEM and around a third pursue graduate research in the plant sciences. The remainder of our program alumni typically pursue careers in STEM, either in academia or industry, or attend professional schools.
The Plant Genomics @ MSU REU program is supported by National Science Foundation award DBI-2149531 to Michigan State University.
Did you find a bug or an error? Please let us know.